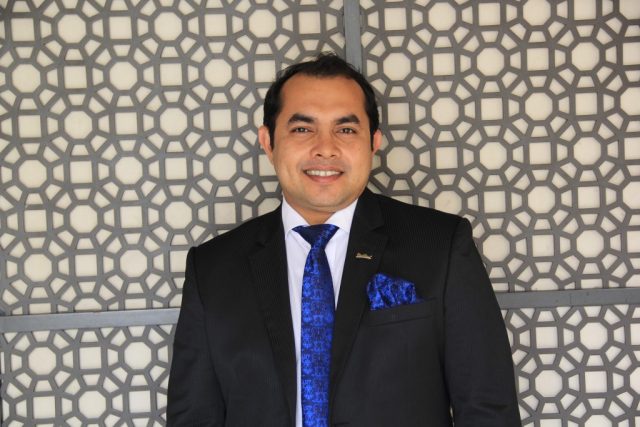 Mohammad G. Jisan
Manager Sales
Radisson Blu Dhaka Water Garden
Mohammad G. Jisan is a multi-talented individual. He has six years of experience in the hotel and hospitality industry and has a long list of accomplishments. On the other hand, the voyage presents a valuable road map for newcomers to the corporate world. So let's have a look at his story today!
The InCAP: Let us congratulate the person who has achieved extraordinary achievement in his life. Mohammad G. Jisan, we'd like to hear a summary of your whole career path. How has the journey been?
Mohammad G. Jisan: First of all, I would like to take the opportunity to thank The InCAP management team for giving me this honor & respect. It is my utmost pleasure to share my life experiences with everyone. Briefly, I would like to mention that I have completed my BBA (Bachelor of Business Administration) & MBA (Masters of Business Administration) with double majors in both Marketing & Finance. Being an active person with everything, I started my career very early during my student life.
I worked for different organizations such as Shahabuddin Medical College Hospital, Distribution channel of British American Tobacco Bangladesh (BATB), Orion Security Services Ltd, University of South Asia, Lakeshore Hotel, and now working with Radisson Blu Dhaka Water Garden as a Manager of Sales. It has been six years since I have been working here. There are so many things to learn from my working environment, working with different departments, making me know something every day, and creating a space between where I am and where I want to be in the future.
Mr. Jisan, how do you see the customer's acceptability of Radisson Blu Dhaka?
Radisson Blu Dhaka already has proved its wide-scale acceptability to the customers through providing world-class services. Our main objective is to ensure customers' satisfaction, and we are committed to providing them global-standard services with maximum heartiness. So customers have accepted that Radisson Blu Dhaka will always prioritize them and keep the standard high to their expectations.
How did Radisson Blu cope with the situation, and what initiative has been taken so far in this pandemic?
COVID-19 outbreak has presented unprecedented circumstances before the fragile tourism and hospitality industry. Radisson Blu Dhaka Water Garden is the only hotel in the city that has achieved SGS certification for maintaining the highest level of safety and hygiene protocols with proper social distancing measures to enjoy a memorable experience.
Passion:
I am very passionate about self-development and self-improvement in my personal life and professional life. I am always looking to challenge myself and learn new things.
Most Preferred Clothing Costume:
Well, I prefer wearing casual clothes, most comfortable and straightforward. A pair of jeans and a shirt would be perfect attire for me! However, during official meetings & office hours, I have always maintained wearing formal clothes like a suit, pants, and waistcoat.
Hobbies:
I take pleasure in listening to music. The right kind of music has the power to heal, is soothing to the ears, and can uplift your mood anytime. I also love plants, watering, and taking care of them every day. Hence, I would like to mention that I have some indoor plants.
Favorite Brands:
Below are listed some of my favorite brands:
My Motivation:
I read a beautiful quote in a book by Dr. Deepak Chopra, "We don't grow old; when we stop growing, we become old." Keeping this quote in mind, I want to grow every day because I don't want to grow old. I don't like more senior people who keep telling their glory days of the past, curse the present, and remain pessimistic about the future. I always dream of a better future for myself and the world. I have a million dreams for my future, and I am determined to realize all of them with great love, joy, and hard work. 
Also, I don't compare myself with anyone. I want to be better than I was yesterday. I want to improve myself every single day. I desire to always remain young, energetic, productive, and cheerful by choosing growth. The more you work, the sharper your mind becomes. I don't want to die before I die, and I wish to live every moment of my life to the fullest till I am alive. Those are the things that keep me motivated.
I'm in Three Words:
This is something to think about! I believe the three words which I would like to use to describe myself are Creative, Flexible, and Adventurous. My creativity helps me think of new things to make and find out-of-the-ordinary solutions to complex problems. I often go with the flow when a situation is out of control, making me a relatively flexible person. In a fast-paced work environment, it's essential to adapt rather than dwell on the situation. Finally, my adventurousness always leads me to accept new challenges.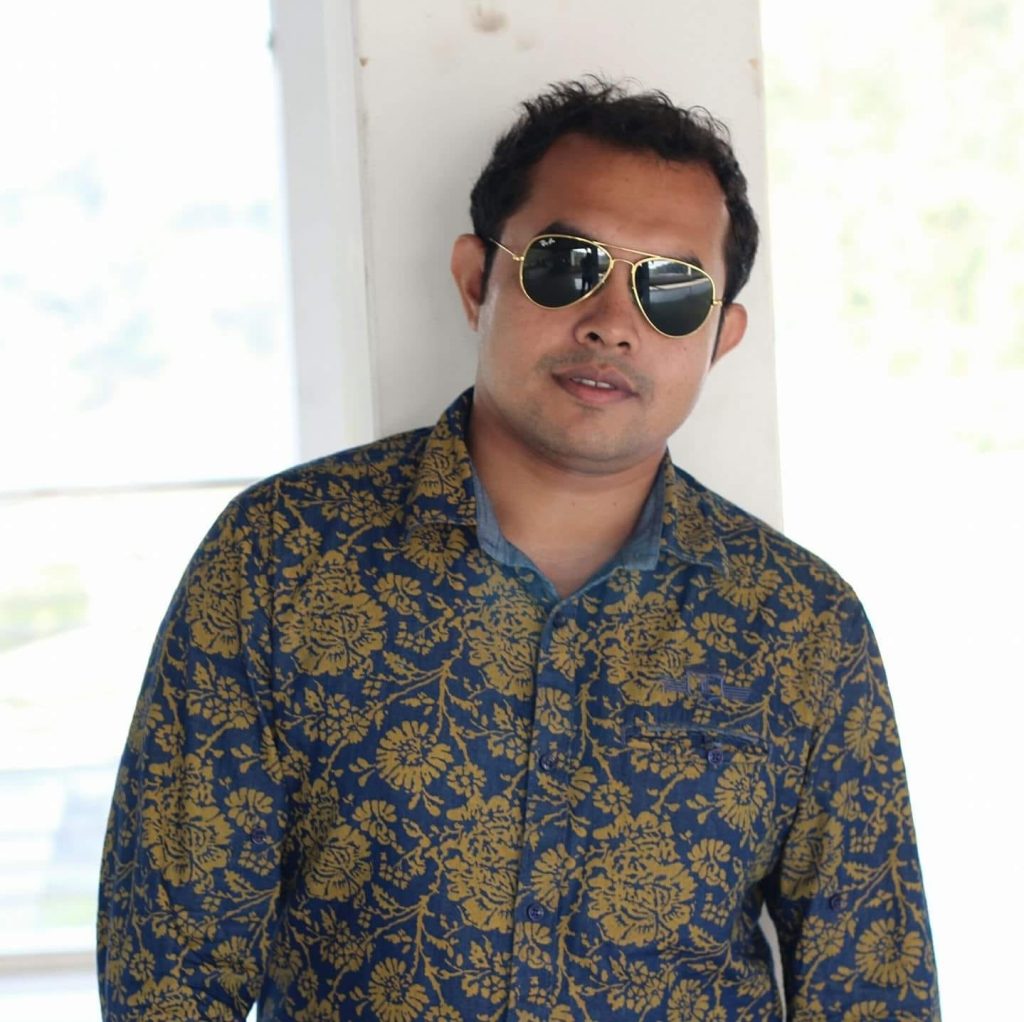 Childhood Dream:
My childhood dream was to be a rickshaw-puller! I used to think they were free to go anywhere, anytime, and no one stopped them. But, over time, it has changed, and now I want to be a good person in my life on whom people can rely.
The Three Things I Cannot Live Without:
First and foremost, my spectacles. The world is totally blurred to me without them. 
Cappuccino Coffee
Music has to be one of them! I listen to music all day, every day. I like songs that are soothing to the ears, and I try to listen to all genres of music too. 
Prayer For The Human Civilization:
Our world is facing a great danger that threatens the lives of millions of people worldwide due to the growing spread of the COVID-19 pandemic. While we fight this pandemic, we should not forget to seek refuge in the Almighty as we face such a severe crisis. Therefore, we call on all people around the world to do good deeds, observe fast, pray, and make heartfelt prayers to Allah (SWT) to safeguard the world as a whole, to help us overcome this pandemic, to restore security, stability, healthiness, and prosperity, so that, after this pandemic is over, our world will become a better place for humanity and fraternity than ever before.
To explore more stories from Fashion & Profession, Please Click Here!