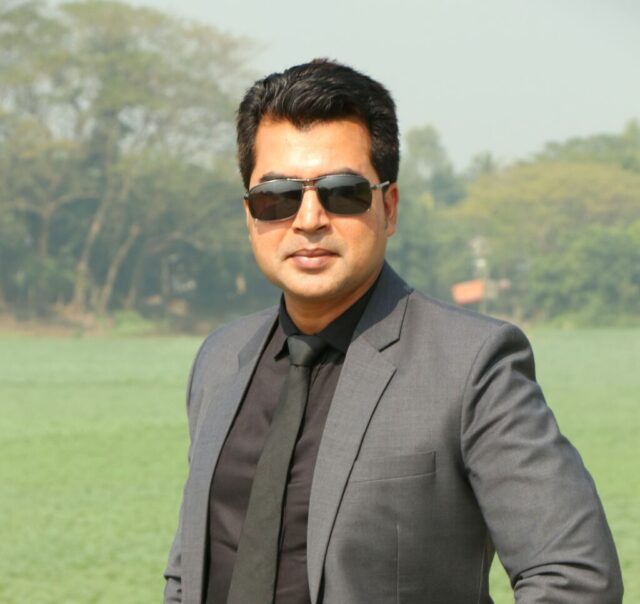 Career Synopsis: This is M A Wadud, an MBA & M.Phil from University of Dhaka. In profession, I am working as a Brand Communication official at Bank Asia Ltd where I am responsible to vibrate a distinctive brand image of my organization throughout the national and international page. Before joining here I have worked at Rangs Corporate. I started my career from Rangs Group. Few days I worked in a newspaper as a Brand Development officer. Beside this, I was a freelance writer.
Life Lived: My morning starts with freehand exercises like morning walk, jogging, or cycling. I have to attend the office at 10 am. After the office, I usually like to go to the central library or Dhaka University Public Library for study. I am on the verge to start Ph.D. as I have just completed my M.Phil from the University of Dhaka. At night, after channeling news on TV I usually have my dinner with my family members within 9-9:30 pm. On holiday, I am habituated to wash my clothes, caring my plants on the corridor, enjoying movies, and outing with family members.
Passion: I lost my mother in my early childhood and, ever since then, I feel what a careless and hapless a motherless child. I volunteer for street children and orphanages, and I'm part of their support network. One of the things I'm passionate about is helping to find care to live, in whatever way I can. I also love getting to do something for such children on a personal level.
Most Preferred Clothing Costume: Casual dress is preferred like T-Shirt, Jeans and cap. I like to wear Pajama, Panjabi Occasionally. Maintain formal dress code is required for my everyday office. I feel smart with slim fit suit.
Habit and Hobby: Writing is my habit and travelling is my hobby.
Favorite Brands: For clothing, I like to be with domestic brands like Richman, Le Reve, Asian Textile, if you say international brand Nike is commonly preferred.
Watch – Gucci and Seiman
Sunglass -I am a sunglass favorite person, I like to collect sunglasses. Ray-ban. Tom Ford, Celine are my favorite brands.
Perfume – Dolce & Gabbana
Phone – Samsung
Favorite Author: Sakespeare, Rabindranath, Sishendu, Humayun Ahmed
Favorite Book: I like to read repeatedly Chokher Bali, Sesher Kobita, Hamlet, Measure for Measure, Daibondhon.
Favorite Holiday Place: Coxs Bazar, Thailand
Favorite Dish: Vat, Dal, bedfellow, small fish.
My Motivation: Gain or loss, learn from every shot.
I'm in Three Words: Simple, open-minded, adaptable.
Childhood Dream: I dreamed to be a television personality like news presenter or program presenter. In fact, the dream is still alive.
The Three Things That I Cannot Live Without: Prayer, love, and communication.
Prayers For Human Civilization: We all must be responsible for our job whatever we do, wherever we are.
M A Wadud
In-Charge, Brand Communication & Public Relations
Bank Asia Limited